Future Trolls Old Baby Mama While Spending Time With New Baby Mama Joie Chavis
Future is on the Gram being petty as ever to his old baby mama.
The Freebandz rapper celebrated his birthday with his new baby mama Joie Chavis while trolling his old baby mama Brittni Mealy. Future impregnates Bow Wow baby mama before they broke up earlier this year. He hooked up back with his baby mama Brittni Mealy but now they have broken up again, and he is now back with Joie Chavis who also has a child with Bow Wow.
Chavis posted a few photos of herself and the Atlanta rapper on her Instagram Story from the day they celebrated his birthday. "Thankful for so much and thankful for you," she wrote while later adding, "Still celebrating you. Happy birthday Nayvadius."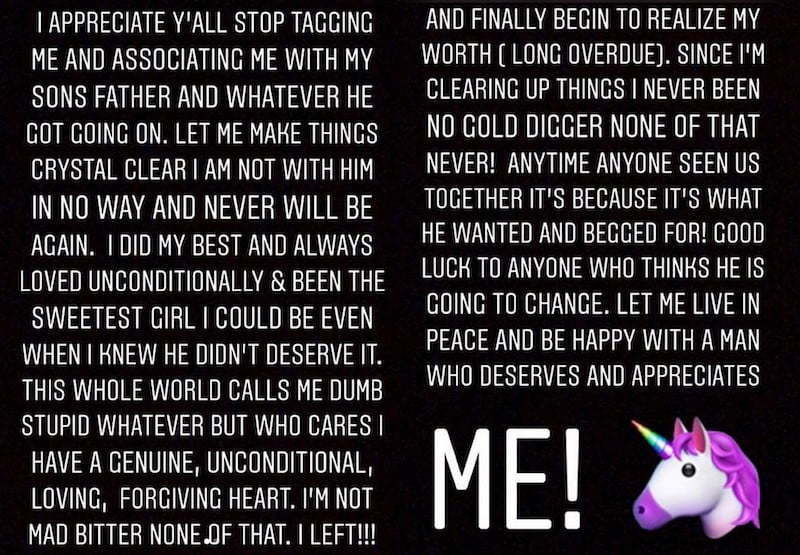 Some folks started tagging Brittni to the posts forcing her to respond making it clear that she is no longer with Future and that they will never get back together. "I appreciate Y'all stop tagging me and associating me with my son's father and whatever he got going on," she wrote. "Let me make things crystal clear I am not with him in no way and never will be again. I did my best and always loved unconditionally and been the sweetest girl I could be even when I knew he didn't deserve it."
Future responded by posting a video of himself laughing while mumbling, "Am so proud of you, you found happiness… ok, one monkey don't stop a show, never had."